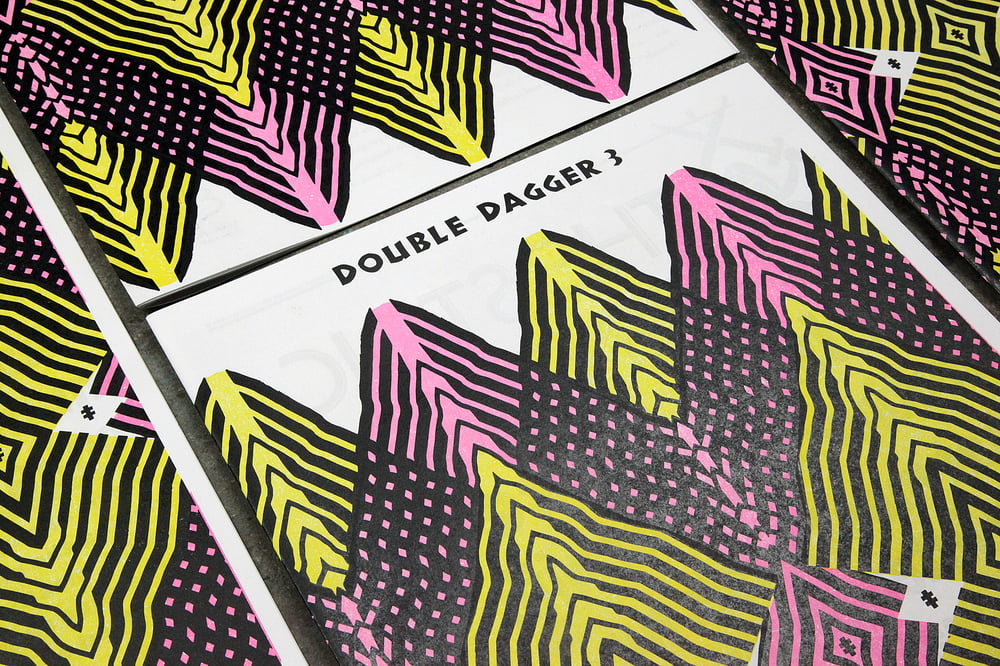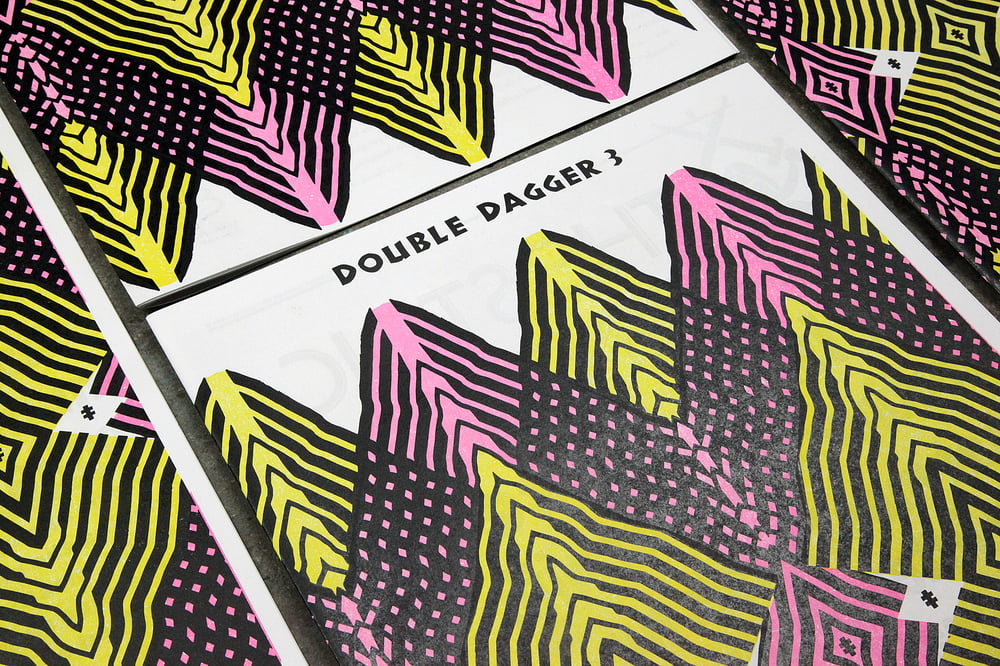 Double Dagger Issue 3 (2019)
£12.50 / Sold Out
The 16 pages of this issue are graced with the sublime words and works of:
Ellen Bills / The Letterpress Collective, Bristol
Vincent De Boer / Artist, Utrecht
Beth Forrester / Artist & Tarot reader, Whittington
Hannes Hirche & Falk Schwalbe / Rainbow, Leipzig
Rory Menage / Sculptor, London
Nick Loaring / The Print Project, Shipley
Pat Randle / Nomad Letterpress, Whittington
Dimitri Runkkari / Co-founder of Vlek, Brussels
Jo Sweeting / Sculptor & Lettercarver, Brighton
16 pages
300 x 490mm
100gsm Munken Lynx Rough
2000 copies
November 2019
All copies are sent in custom envelopes which are made from the waste sheets of issue 3 - these are allocated on an entirely random basis and we are therefore unable to allocate a specific envelope for you. Soz!
Officially launched at the 2019 Small Publishers Fair which takes place on the 15-16th Of November at Conway Hall in London.
This is a pre-order. Your order will ship in the week commencing 25th November.
Unfortunately we are unable to combine postage on a poster and a Double Dagger. One won't go in a tube, and the other won't go in an envelope. If you order both they will be sent separately.
Please allow up to 10 working days for delivery (UK).
Rest of the World - times will vary.