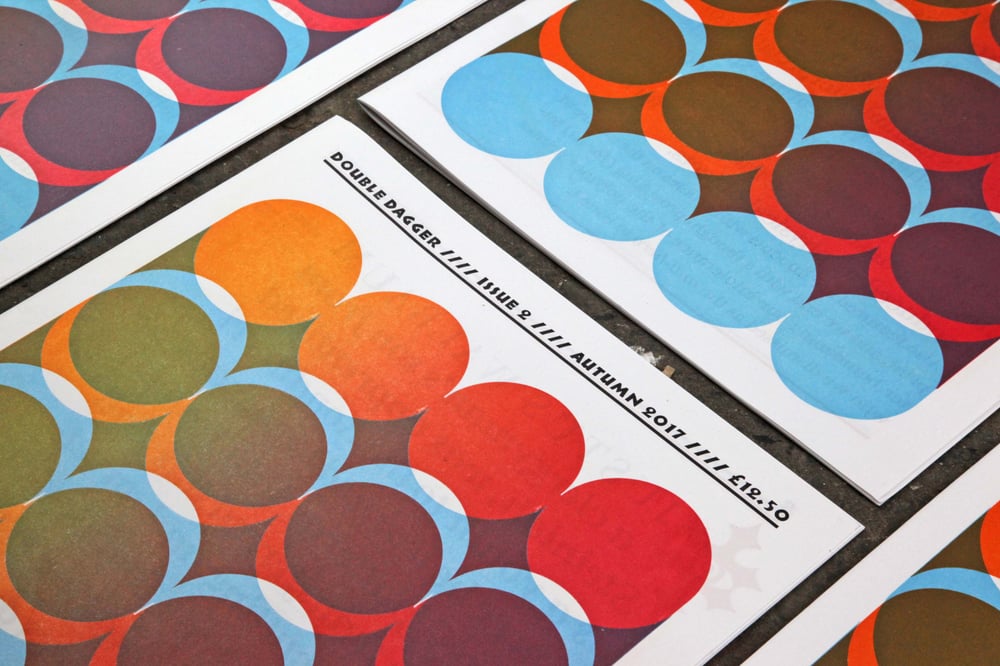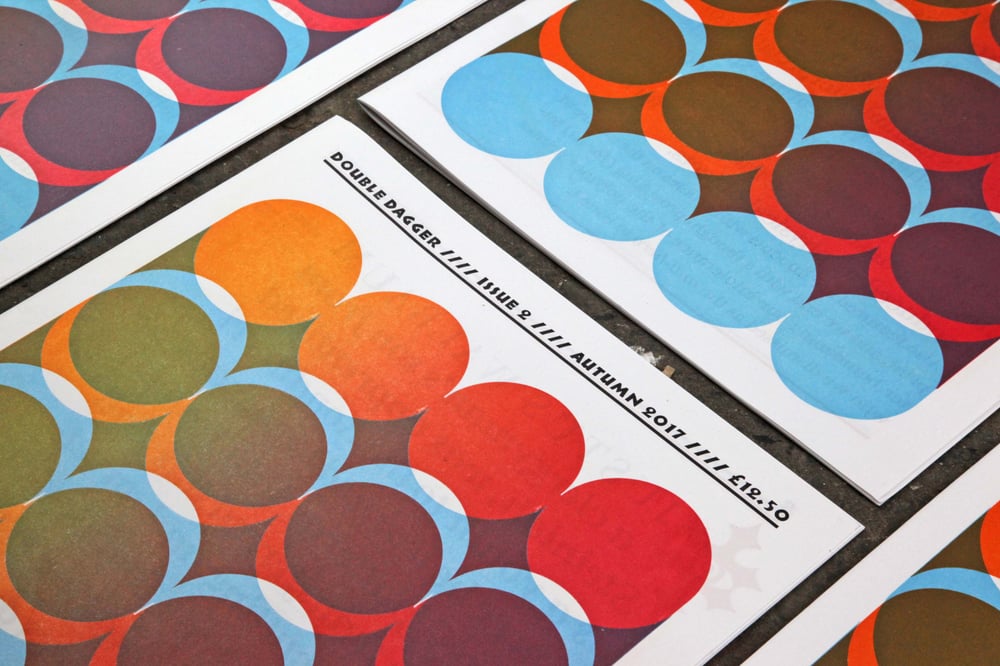 Double Dagger Issue 2 (Autumn 2017)
£12.50 / Sold Out
"Justus Walbaum, a clergyman's son from Steinlah, was apprenticed as a boy at the Konditorei where he learned to engrave pastry patterns into wood. Justus transferred this skill to letter-cutting and on setting up his type foundry in 1796 he began making typefounders' matrices and tools…"
So begins issue 2 of Double Dagger whose pages, printed entirely from metal and wood type on a Heidelberg SBB Cylinder Press, are adorned with Monotype's faithful interpretation of Justus Walbaum's letters, in both the regular (series 374) and the bold (series 375). Number 2 arrives at an increased size of 16pp and contains articles and artwork from a mixture of some of our favourite printers, artists & writers.
Double Dagger, published in Autumn 2017 by Pat Randle and Nick Loaring, contains contributions from the following:
John Craig / Wood Engraver
Stanley Donwood / Artist & Writer
James Freemantle / St James Park Press
Paul Kershaw / Grapho Editions
Thomas Mayo / Thomas Mayo & Co
Geri McCormick / Virgin Wood Type
Edwin Pickstone / Glasgow School of Art
Spike / The Walden Press
Kiva Stimac / Popolo Press
Mark van Wageningen / Novo Typo
All copies are packaged in custom envelopes that have been made from the waste sheets of issue 2 - these are allocated on an entirely random basis and we will not be able to allocate a specific envelope for you.
More info & pictures on our website